"Touching Love Messages To Make Him Cry" is a collection of profoundly emotional and heartfelt expressions of love, curated to evoke deep emotions in the recipient. Each message is meticulously crafted to resonate with the reader's soul, stirring feelings of tenderness, appreciation, and a profound sense of connection. These messages go beyond the ordinary, delving into the depths of love's power to move and inspire. They are designed to leave an indelible mark on the heart, creating moments that are cherished for a lifetime. Whether it's reminiscing about shared experiences, expressing gratitude for unwavering support, or simply letting the depth of one's love shine through, this collection provides the perfect words to convey the most profound feelings.
You are my inspiration in life and my motive to live. You have filled my life with hope and happiness, and I want to keep being only yours in every life there is.
Just how we come home at the end of the day and find solace in it, I will always keep coming back into your arms. For me, it's the most peaceful place on earth.
You are the kindest person I've ever known, and I want to take care of your beautiful heart no matter what life throws at us. You will always have me, right by your side.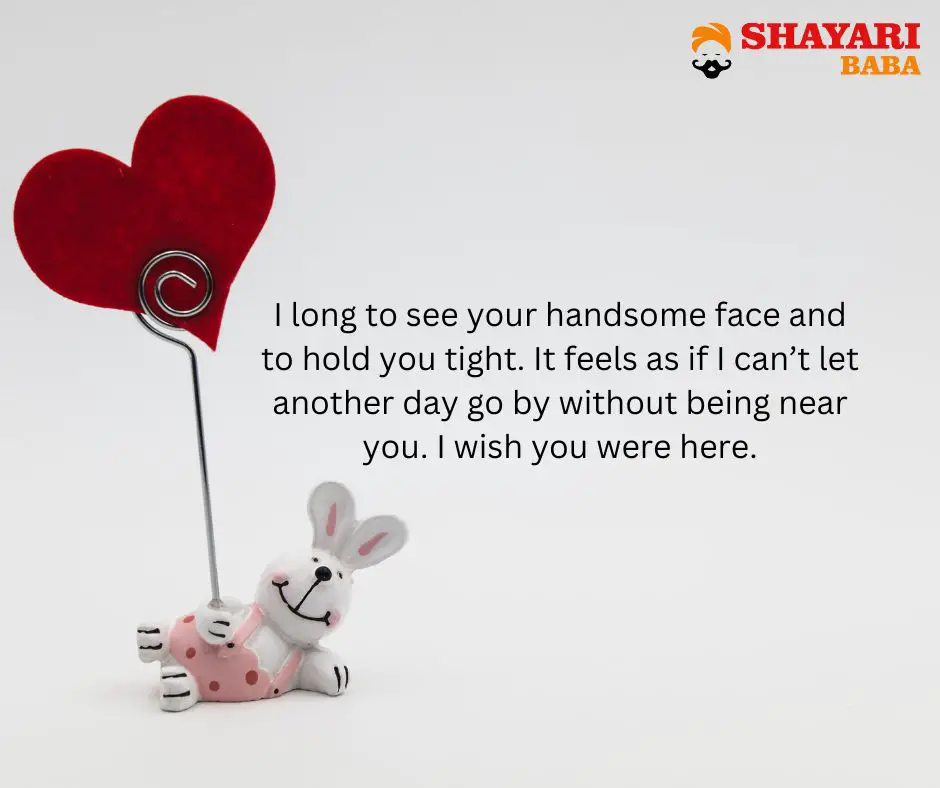 For me, love isn't the excitement or butterflies in the stomach. It is the calmness I feel when I'm with you. It is the peace that you bring to my life and the smiles that you bring to my face. For me, love is a person, and that person is you.
My love for you is deeper than the ocean and greater than the universe, it cannot be measured, and it has no ends.
You are everything that I have ever wanted and everything I will ever want. You are the man of my dreams, and you will always be enough.
It's a nice morning and thinking about you makes my day even better. You feel like a home, and your words motivate me when I feel low. Wishing you a good morning, dear.
Staying away from you makes me feel like a living corpse. It's like my soul is away from me. Please come back soon and make me feel alive again.
I love you, not just because you understand me, but because my heart can communicate to yours, no matter how far away you are from me.
The void in my heart can only be filled with your presence, my love. I dream of a life where I can see you and hold you whenever I want to. Counting days till this dream comes true.
I console myself by thinking that we live under the same sky. But when I think about spending more days away from you, I become inconsolable. I miss you so much.
I long to see your handsome face and to hold you tight. It feels as if I can't let another day go by without being near you. I wish you were here.
I haven't always been the most lovable person, but you have loved me anyway. I don't know if I deserve the unconditional love you've given me, but it's the most precious thing I've ever known. You hold a place in my heart that none could ever replace. You are just everything to me.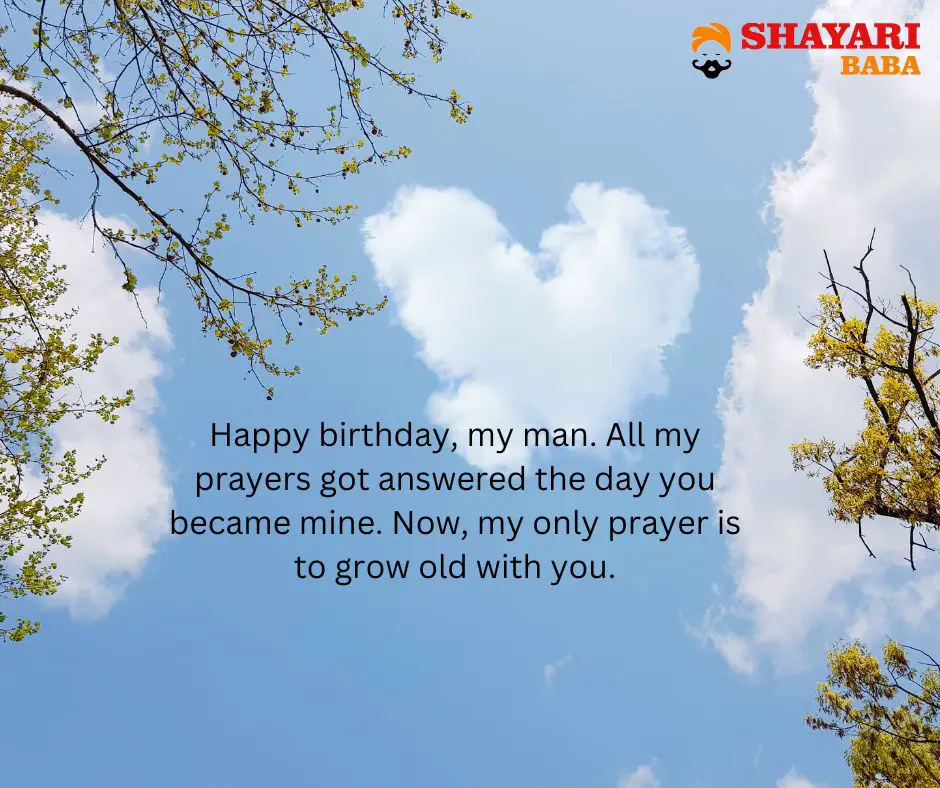 True love seemed like a myth to me until I met you. Ever since you became mine, my life has found its meaning. I have got a reason to breathe, and the reason is to love you more and more every day. To love you so much that it makes my heart feel like bursting. And to continue loving you till the end of times.
Just saying 'I love you' will be undermining the feelings that I have for you. I adore you. I cherish you. I respect you. I think of you as my whole world. You are more valuable to me than all the gems in the world combined, and I would do anything to keep you mine.
You have seen all the versions of me, the strong and the vulnerable, the joyous and the sorrowful, and yet decided to stick by my side. With you, I can let my guards down and be my true self. No matter how hard life gets, I know I can always lean onto you. You are my shield in life, my dear man.
I'm forever grateful for this day, for if you weren't born, I would've never known what true love feels like. Thank you for being my angel. Happy birthday!
Happy birthday, my love. I wish you a happy life, because my happiness depends on yours. Your smile and well-being means everything to me.
Every day, I thank the universe for making you mine. You own my heart and my life, and I offer each of my heartbeats to you. Happy birthday, babe.
Happy birthday, my man. All my prayers got answered the day you became mine. Now, my only prayer is to grow old with you.
I love you more than I thought I was capable of loving, more than I've ever loved someone. On your birthday, though, I promise to love you even more and to always put you first, because you deserve all of it.
Good morning my love. Every morning I feel happy just thinking about you. I find peace in your arms, your love heals my soul. I love you so much.
Good morning, dear. I am so glad that I found you and I cannot wait to spend my life holding your hands. No matter how hard the day becomes, know I am always here for you.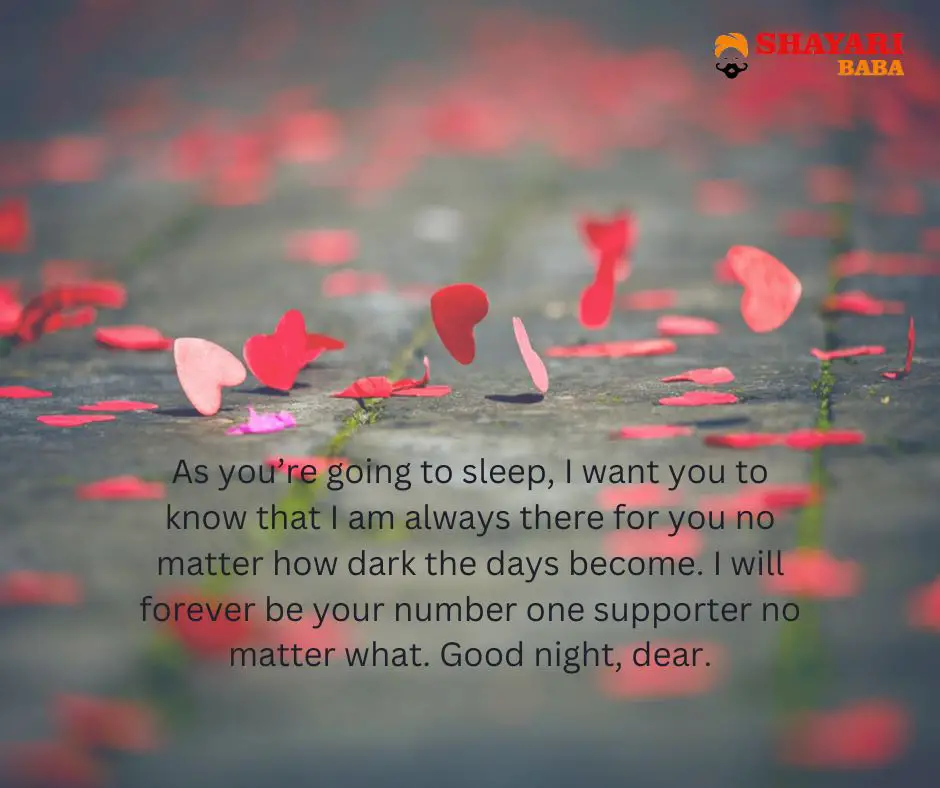 Whenever I think of you, my heart fills with love and respect for you. My days become brighter when I see you smiling. Thanks for making my life like a dream. Good morning, love.
I feel the happiest as I got you as my partner. All I wish to enjoy every moment of my life with you. Good morning, my love.
As I lay down to sleep, all I think is about you. You have become a part of my life and I cannot think of my life without you. Good night, my dear.
As you close your eyes, I hope you can sleep well. In the silence of the night, I find peace knowing that you are mine. Your touch and your kisses make me crazy for you. Good night my love.
As you're going to sleep, I want you to know that I am always there for you no matter how dark the days become. I will forever be your number one supporter no matter what. Good night, dear.
I am grateful for the love we share and for all the memories we have made together. Your presence has made my life so much better and I want to be yours forever. Good night.
I wish you feel the love surrounding yourself as you lay down to sleep. My love, I'm forever grateful for the life you have gifted me. Have a good night, my love.
I never thought of leaving you but today you are far away from me. So far that I cannot even see you, hold you. No matter what happened between us, you will forever be remembered.
Even after all these days, I think of you and tears flow. Even though things didn't work out between us, know that I'll forever support you even from miles away.
Messages To Make Him Cry
I know the breakup is for our own good, but accepting fate is difficult. I wish the best for you and I hope you find love and happiness in your life even if I am not in it.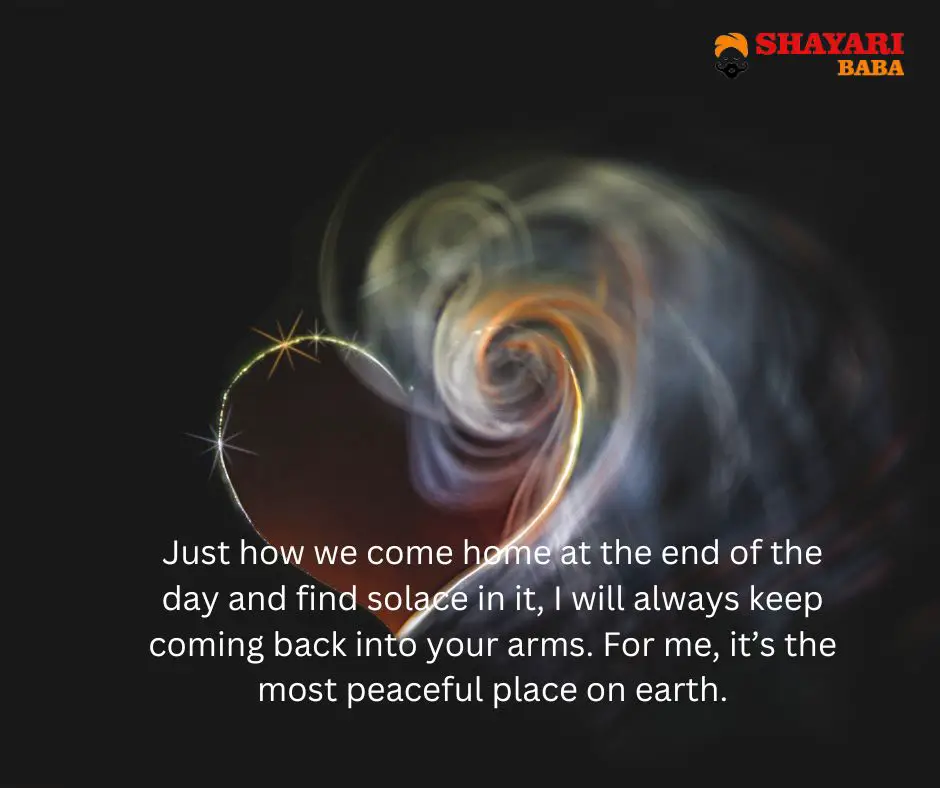 No matter how far you go, you will always have a special place in my heart. We have shared so many memories together and forgetting you is one of the toughest decisions I've ever made.
It breaks my heart into pieces when I think of not having you by my side! The journey ends here but I will forever be grateful for this beautiful journey. Goodbye and take care of yourself.