"100+ Best of Narendra Modi Quotes: Discover the vision and wisdom of one of India's most influential leaders through this inspiring compilation. From powerful speeches to motivational insights, these quotes reflect Narendra Modi's dedication to nation-building, development, and progress. Explore his thoughts on governance, economy, and social issues that have shaped his leadership. Whether you admire his ideas on innovation, patriotism, or inclusive growth, these quotes showcase his commitment to transforming India and uplifting its people. Whether you are a supporter or a skeptic, this collection offers a glimpse into the mind of a leader who has left an indelible mark on the country's trajectory. Engaging and thought-provoking, these quotes are a testament to Modi's vision and his impact on the nation's path towards a brighter future."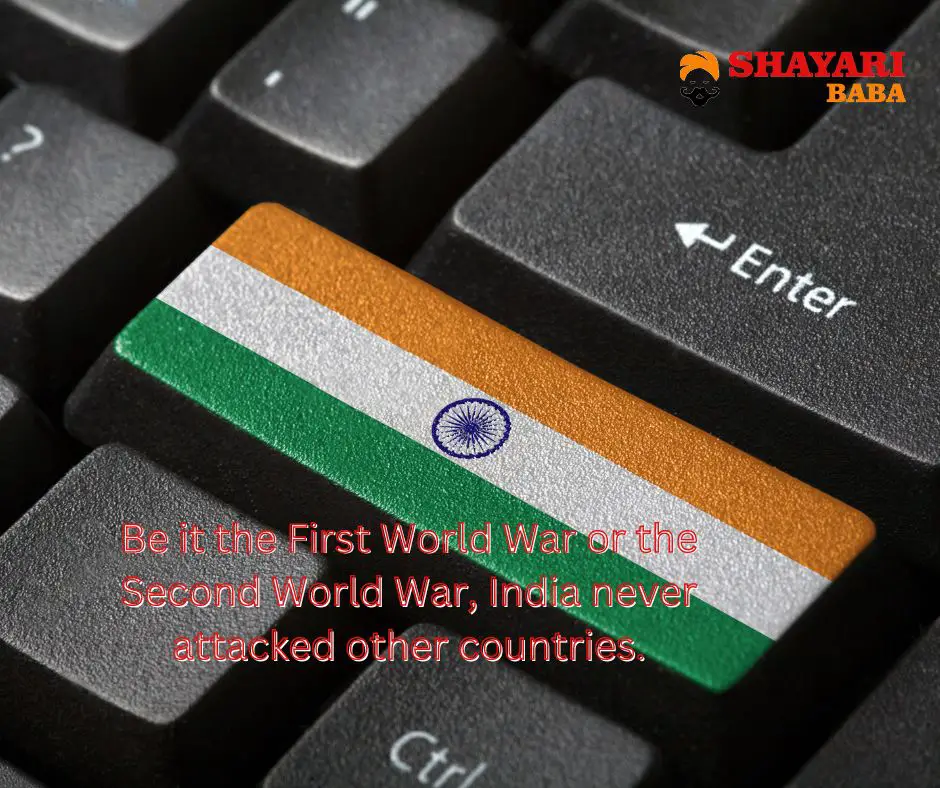 Fire ,Loan and Disease if remain even in small traces,will grow again.
Perception about Mask will also about to change. Mask will become symbol of Civilized society.
Say No to Panic, Say Yes to Precautions.
Concentration isn't something that has to be specifically learnt. Every person does concentrate on something or the other during the day, it may be while reading, hearing a song, talking to a friend. Yoga too is a wonderful way to improve concentration.
Earlier, cities used to develop near rivers. Future cities will develop near Optical Fibre
I met the US president on Earth. Now India's ISRO is meeting NASA on the Moon and Mars also.
If you don't have self-confidence, then 33 crore Devi Devta will also not help you.
Innovation for the people and by the people in the direction of our New India.
Good Governance runs when you get real-time information.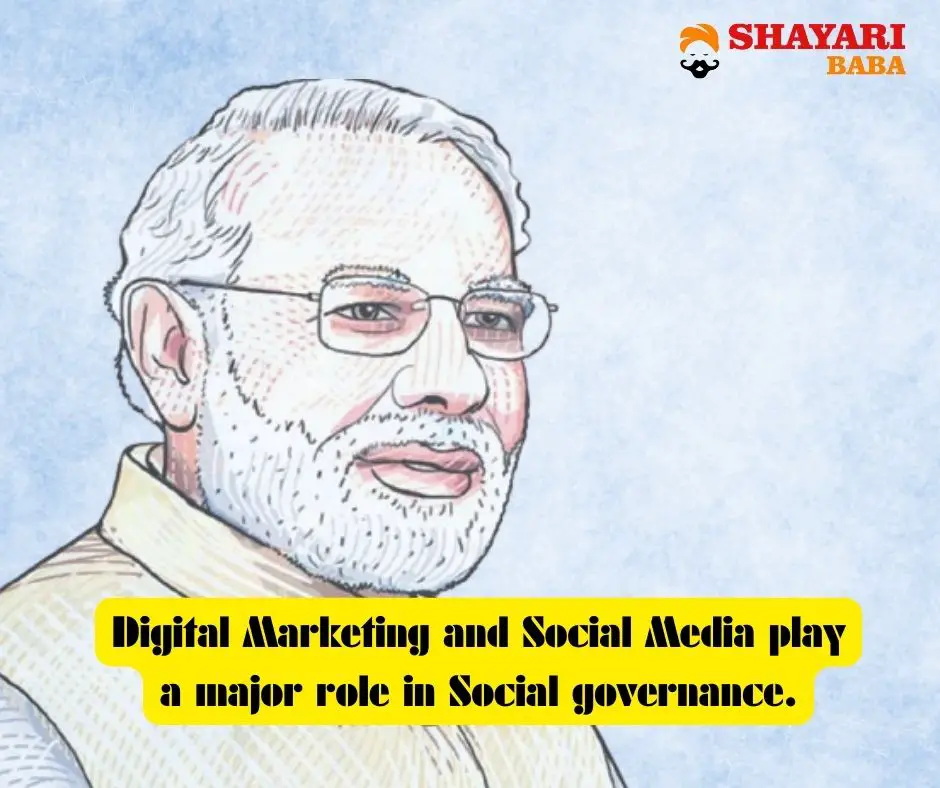 I can Guarantee, India has No good reason to be a Poor nation.
Yoga is a gift from India to the World
Because of social media, there is daily voting on your work done.
I can do and I can achieve, more than I am capable of with regular practice and self-confidence.
Science and technology is the backbone for Good Governance.
Digital Marketing and Social Media play a major role in Social governance.
Opening crores of Bank accounts have helped us to remove middleman and corruption.
India's future depends on the actions taken by us today to get fruitful results of tomorrow
I am not highly qualified, but social media has filled that gap.
India can become superpower as India has 260 crore working hands
Yoga is way for Rog mukti to Bhog Mukti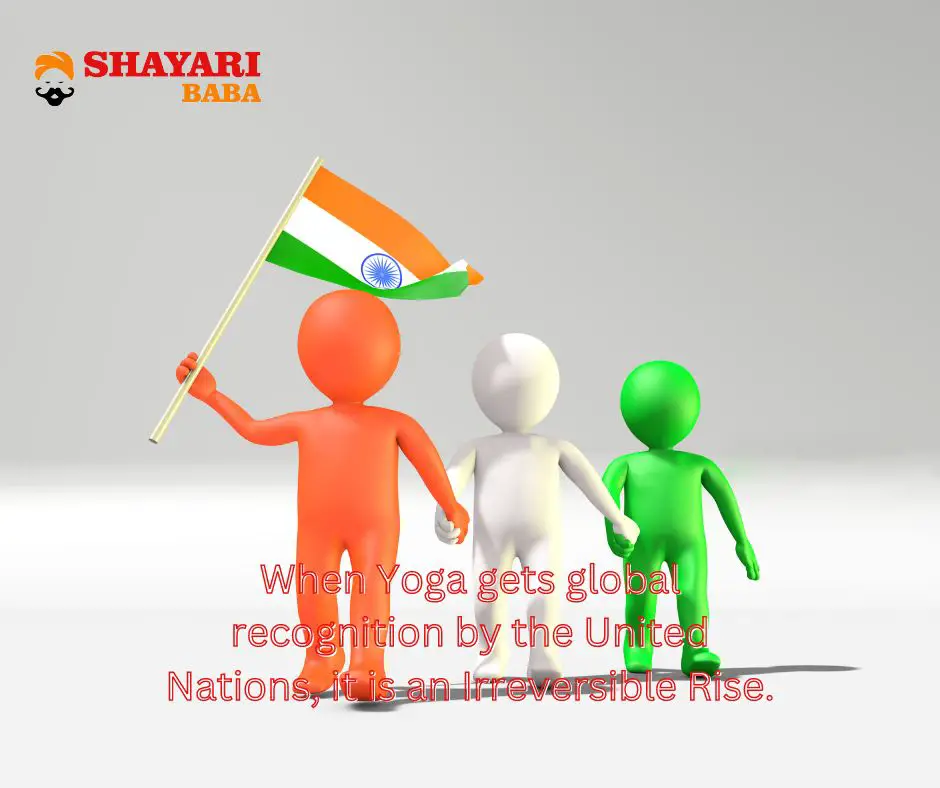 When Yoga gets global recognition by the United Nations, it is an Irreversible Rise.
Similarly, when an international solar alliance is formed with India's initiative, it is an Irreversible Rise.
The amount USA Hollywood spent on one movie, our scientists and ISRO have made cost-effective ways towards a successful attempt for Mars Mission.
Social Media is playing the role of a catalytic agent.
Mudra Bank will give an enormous chance to individual entrepreneurs to become job givers.
Self-confidence increases with regular practice to achieve goals.
Banks are at your Mobile tips via digital payments, Bhim app
If you observe yourself, every one of us does at least one work with full concentration
Agriculture sector, Manufacturing, and Service sector will change the future of India.
Today India is a Trillion Dollar Economy. I dreamt of making this as 20 Trillion.
Women Power in India is always a source of inspiration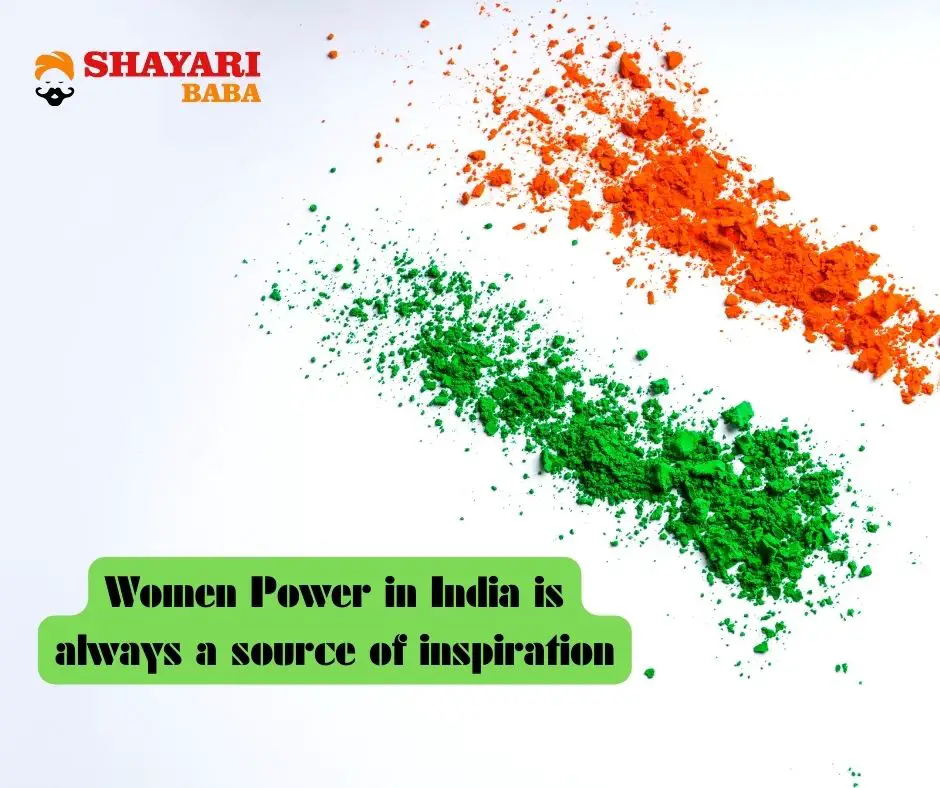 You can get everything as an inheritance from your parents, but not Fitness.
Technology in itself is UnBiased
My motto for young scientists is to Innovate, Patent,Produce and Prosper.
Yoga gives a guarantee not only for fitness but also for wellness.
India is rapidly moving forward which is a miracle in front of the world
Social Media gives you the opportunity to correct mistakes immediately, rather than once in 5 years during voting.
New India needs technological development and Logical Temperament.
Living in the present day helps us to improve concentration.
A person who does not have a conquering mentality and ability, cannot win in any game.
The growth story of India depends on success in the science and technology sector.
When I joined social media, I didn't even dream of becoming Prime Minister.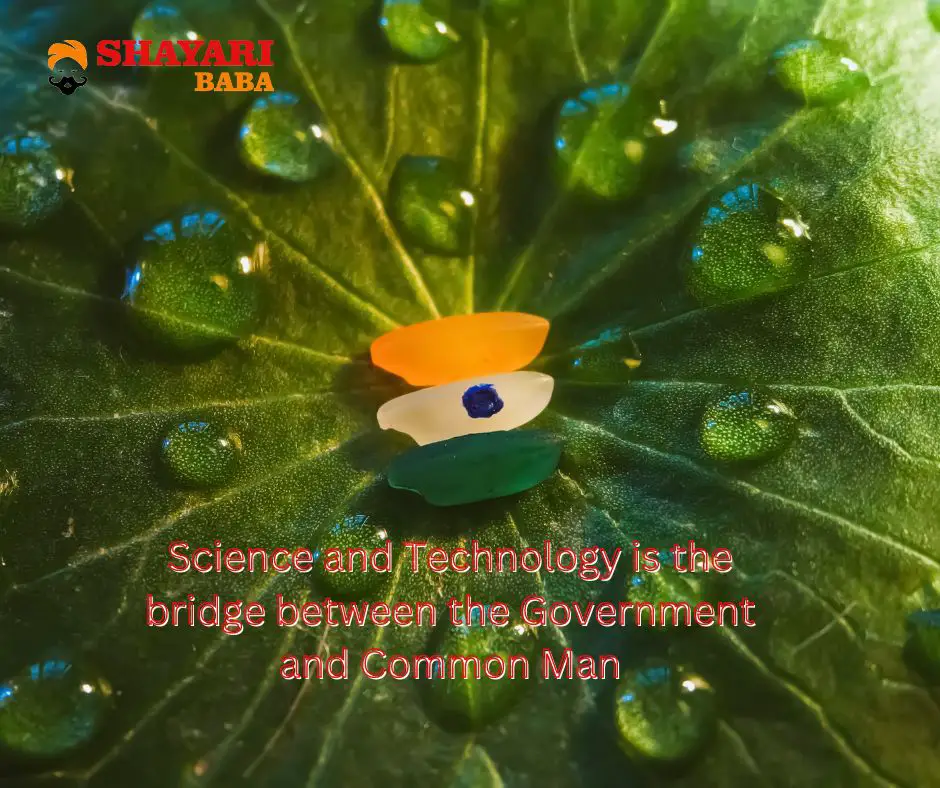 Physical strength does not make you win in sports, its mental strength which makes you win in a sport.
I would like to encourage more social entrepreneurs.
Science and Technology is the bridge between the Government and Common Man
Science and Technology play a major role in connecting Indian diversity.